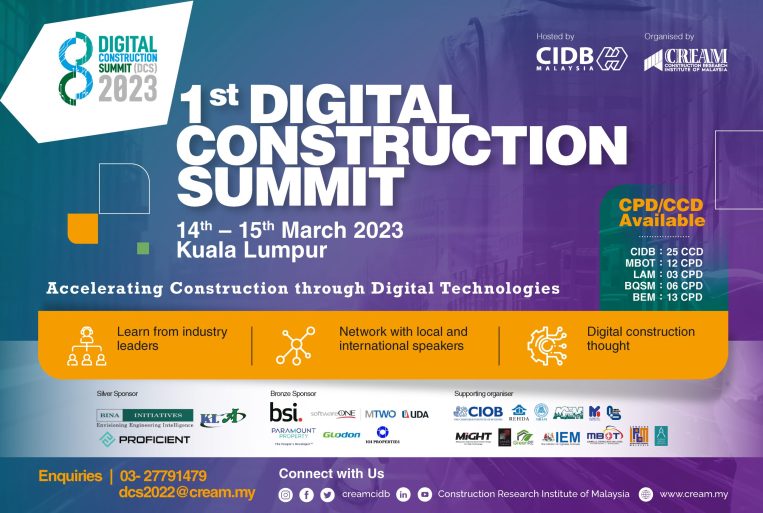 Join industry leaders and brilliant minds from the construction world at the Digital Construction Summit 2023. Hear them discuss why it's time to innovate and how to drive the future of technology in your sector.
𝟭𝟰𝘁𝗵 – 𝟭𝟱𝘁𝗵 𝗠𝗮𝗿𝗰𝗵 𝟮𝟬𝟮𝟯
𝗞𝘂𝗮𝗹𝗮 𝗟𝘂𝗺𝗽𝘂𝗿 (Exact location will be confirmed soon)
𝗚𝗿𝗮𝗯 𝘆𝗼𝘂𝗿 𝘀𝗲𝗮𝘁 𝗮𝘁: https://lnkd.in/g-FU_CxR.