MyCESMM2 is a single measurement standard, which can be used as a single basis in Bills of Quantites (BQ) preparation for civil engineering works, tender documents preparation and submission by consultants as well as tender costing by contractors.
MyCESMM2 stipulates the definition, description, rules of measurement, and coverage, which can be apply in even the smallest civil engineering project. Through the use of MyCESMM2, cost-effective projects are more achievable as the same standard measurement is used for all related works.
From the 2001 CESMM, the standard evolved into MyCESMM in 2013. Through rigorous adaptation of CESMM3 (UK), CESMM4 (UK) and current local practices, the standard is now known as MyCESMM2.
Why Use MyCESMM2

in BQ Preparation?



Efficient & systematic BQ preparation
Single standard methodology measurement enables cost transparency and minimizes disputes during contract negotiation
Standardised BQ across the local construction industry
Common understanding of work items
Competitive and consistent pricing
Easy benchmarking for future cost comparison
Facilitates contract management
Reduces ambiguities in project costs
Less confusion as estimations, valuations and cost control formulation are simplified
MyCESMM has now been assimilated as learning reference at more than 10 public and private higher learning instituitions.
More industry professionals are now certified with MyCESMM, with close to 50 trainers nationwide and over 600 industry professionals already undergone training.
Collaboration with over 20 public and private agencies to promote the use of MyCESMM.
Over 30 public and private projects were reported to have used MyCESMM in their implementation.
Updated and Improved

MyCESMM2 Document Features



CIDB has updated and improved the MyCESMM2 document in its efforts to drive the Malaysian construction industry to become a productive and internationalized entity as aspired by the Construction Industry Transformation Programme.
The new MyCESMM2 contains 3 revised Work Classes – Class I, O and S and 3 new work classes: Class P (Pipe Rehabilitation Work), U (Mechanical & Electrical Works), and W (Provisional & Prime Cost Sum).
MyCESMM2 is now in vertical layout for easy referencing and readability.
MyCESMM2 is a technical document to the Malaysian Standard 2701:2018 Civil Engineering – Standard Method of Measurement document published by the Department of Standards Malaysia.
MyCESMM2 available in set of 3 books:
Malaysian Civil Engineering Standard Method of Measurement: Second Edition
A Guide to Malaysia Civil Engineering Standard Method of Measurement: Second Edition
Library of Standard BQ Descriptions for Malaysian Civil Engineering Standard Method of Measurement: Second Edition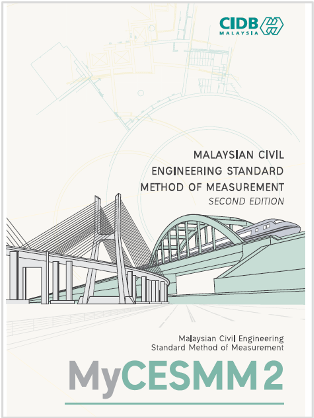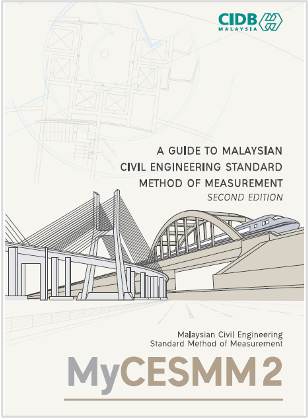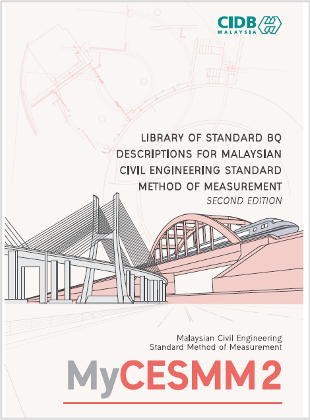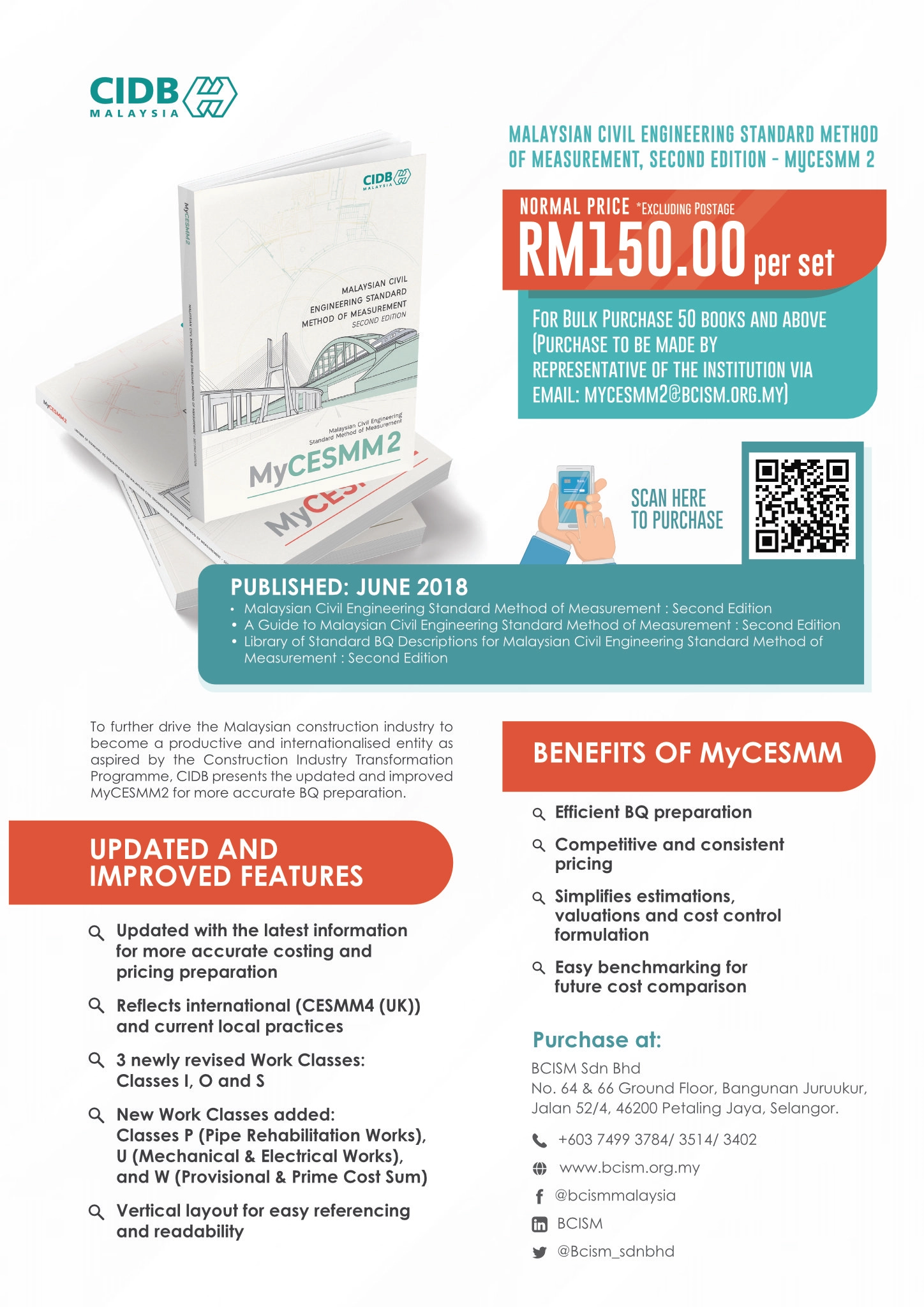 Purchase Details
PRICE
PURCHASE METHODS AT CIDB COUNTERS IN THE FOLLOWING STATES:
CIDB Wilayah
CIDB Selangor
CIDB Terengganu
CIDB Kelantan
CIDB Perak
CIDB Pulau Pinang
CIDB Kedah
CIDB Johor
CIDB Sabah
CIDB Sarawak
*further information can contact CIDB officers:
ONLINE PURCHASE METHODS
PURCHASE METHOD AT BCISM SDN BHD COUNTER
Walk-in ke  Kaunter Pejabat BCISM SDN BHD.
Address: NO.64 & 66 Ground Floor, Bangunan Juruukur, Jalan 52/4, 46200 Petaling Jaya Selangor.
OFFICIALS OF BCISM WHO CAN BE CONTACTED:
*purchases at the counter only accept Debit Cards