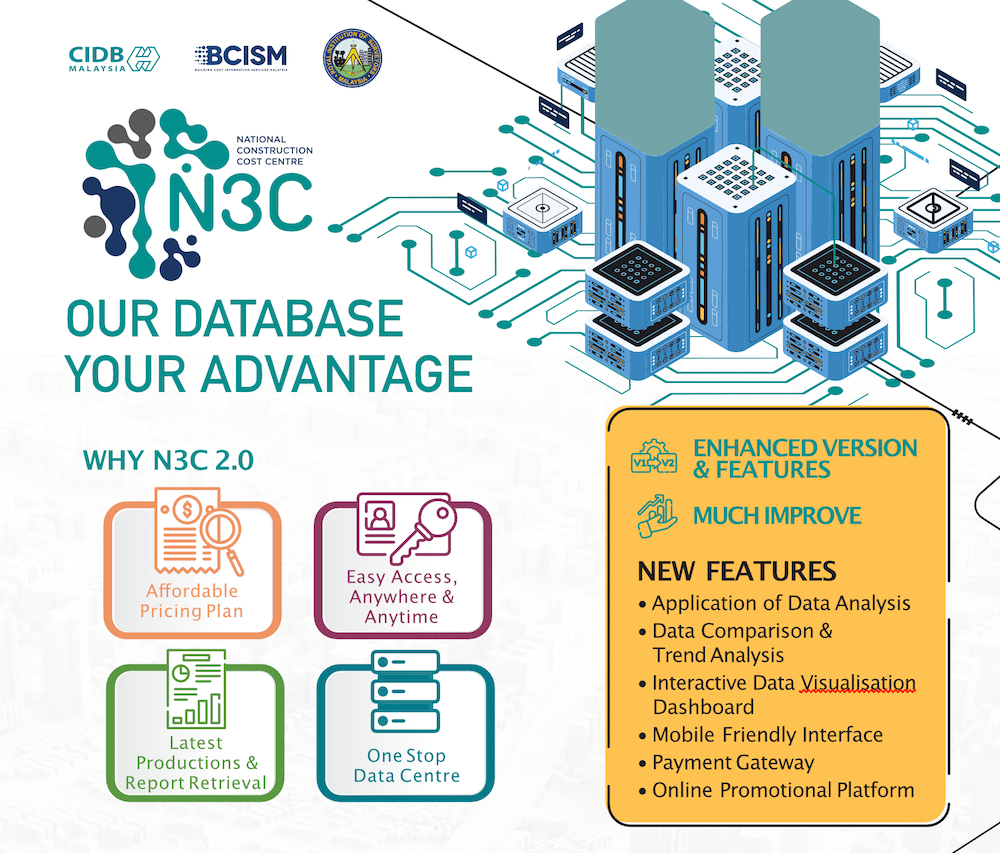 OUR DATABASE YOUR ADVANTAGE
From the collaborative effort between CIDB Malaysia, RISM and BCISM Sdn Bhd are extremely proud to announce the launch of the newly enhanced and more interactive version of N3C 2.0 portal.
Operated by BCISM Sdn Bhd, N3C is an online platform providing relevant and up-to-date cost data which can be easily accessed by everyone.
Among the cost data available are:
• Building material prices
• Labour wage rates
• Machinery hire rates and ;
• Other similar data required for project costing.
Kindly visit the new site launch at n3c.cidb.gov.my to find out more!