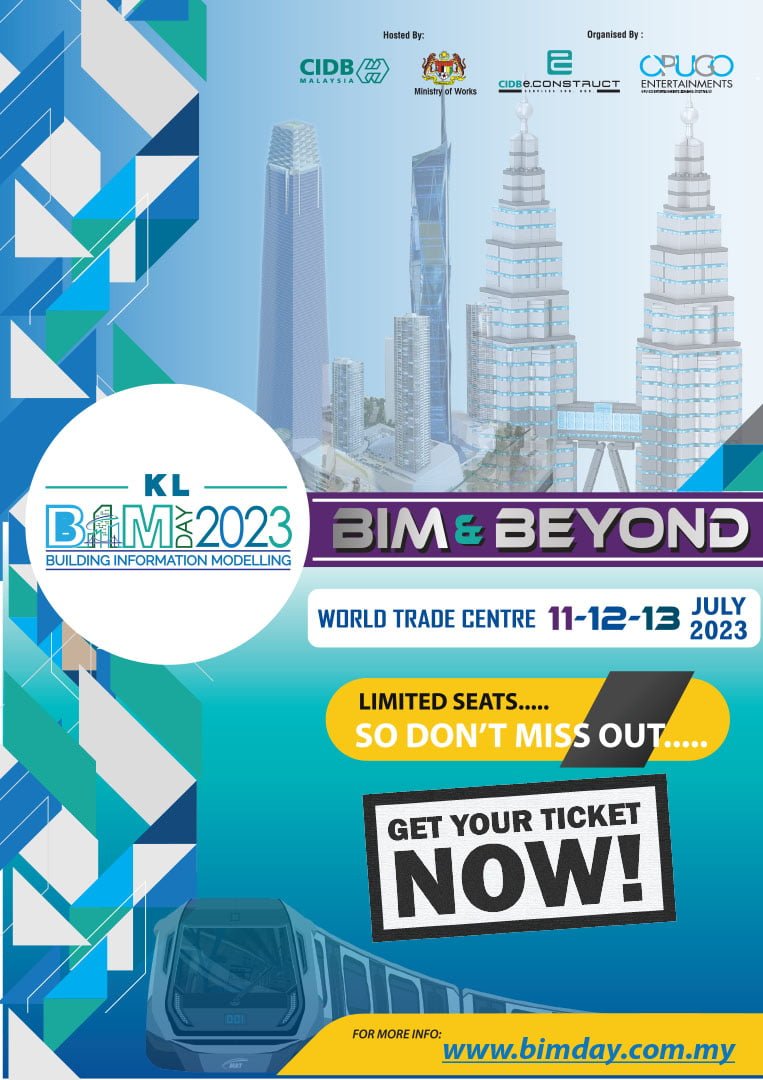 Are you ready for something BIG in the Construction Industry?
Take advantage of this exciting event!
With the theme, "BIM & Beyond: The Game Changer in Construction," KL BIM Day 2023 is an invaluable three-day opportunity to network with industry leaders and discuss the latest trends and developments for BIM, Digital Twins, GIS, digital design, digital transformation, 3D, and other related technology.
The presentations will focus on the role of digital construction technology from concept and design, construction, and project management, to complete lifecycle asset management. Meet and share knowledge with the construction industry BIM champions.
Counting down the months! 
For more information please click here:
Website KL BIM Day