In conjunction with the G1 (Bumiputera) Registration Relaunch ceremony held in Langkawi, Kedah late last year, CIDB Malaysia encouraged the younger generation G1 contractors to enhance their capacity and capabilities.
The momentous event was organised by CIDB Malaysia in collaboration with the Ministry of Entrepreneur Development (MED), Public Works Department (JKR) and the Ministry of Finance Malaysia (MOF), following the Federal Government's decision to reopen the G1 contractor registration, which has been frozen for 14 years since 2005. The government would also review the maximum amount of contract value of government projects that these contractors can undertake.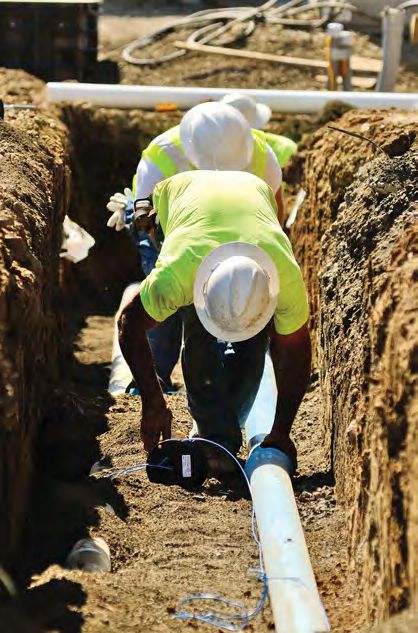 Bumiputera Contractors to Play Significant Role in Construction Industry
"The reopening of this registration can serve as a training platform for existing and newly registered Bumiputera contractors, especially among dynamic and tech-savvy young generation contractors. It will help to increase their capacity and their ability to reach higher grades over time," said Dato' Syed Omar Sharifuddin bin Syed Ikhsan, Chief Secretary to the Ministry of Works.
"I hope this initiative will drive the existing G1 Contractor mostly in the same class over 20 years enhance the ability to become a contractor in higher grades, i.e., grades G2 to G7. At the same time, we want to produce more Bumiputera contractors who are competitive and play a leading role in the country's construction industry," he added.
The event included a briefing on the contractor development programme, as well as a lot drawing for government works by the Langkawi District Office to give opportunities for G1 contractors to be involved in government projects that will be implemented by early this year.
"We are hopeful that the reregistration of the G1 Contractors will encourage the industry players especially Bumiputera contractors, to step up their efforts towards bringing the construction sector to greater heights," said Datuk Ir. Ahmad 'Asri Bin Abdul Hamid, Chief Executive of CIDB Malaysia.

Equipping Local Contractors With Crucial Skills
"CIDB is implementing various programmes to empower local contractors to produce more competent and competitive contractors in the construction field. To date, programmes that have been successfully implemented include the Young Entrepreneur Program, Contractor4U and E-Learning," Datuk 'Asri said.
In line with the National Entrepreneurship Policy 2030, the Young Entrepreneur Program provides skills and entrepreneurship training within three and a half months. Successful participants in the program can then register as G1 contractors. Contractor4U, a mobile application, has also become a marketing medium for local contractors while reducing the dependency on the foreign and undocumented workforce. The E-Learning Portal is a platform that houses all of the online modules that CIDB has developed.
To date, a total of 39,834 G1 contractors possessed the Contractor Registration Certificate (PPK) while 23,505 G1 contractors have obtained the Government Employment Certificate (SPKK). Currently, there are 4,811 contractors G1 with PPK and 3,443 with SPKK in Kedah.
Since the G1 contractor registration was reopened on 1 September 2019, CIDB received 2,028 applications for Sijil Permohonan Kerja Kerajaan (SPKK), of which 1,468 were approved, and 319 are still in the approval process. There were 990 applications for the Sijil Taraf Bumiputera (STB), of which 824 were accepted, and 150 are being processed.