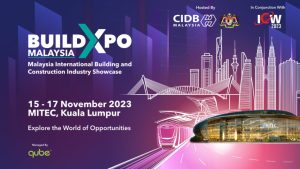 Who Should Exhibit ?
Aimed to promote rapid development in the construction industry, business owners and industry
players are welcome to display their products and services at the showcase. BuildXpo 2023 will be
featuring 5 main segments which are Construction Technology and IBS, Construction Materials,
Construction Equipment, Construction Machinery, Systems and Services, and Young Entrepreneur
in the Construction Industry. From the newly established to seasoned industry veterans, the
showcase will be an exciting opportunity to identify business potential in the market and explore
collaborations with industry peers.
Join BuildXpo 2023 Today!
Registration for BuildXpo 2023 is now open