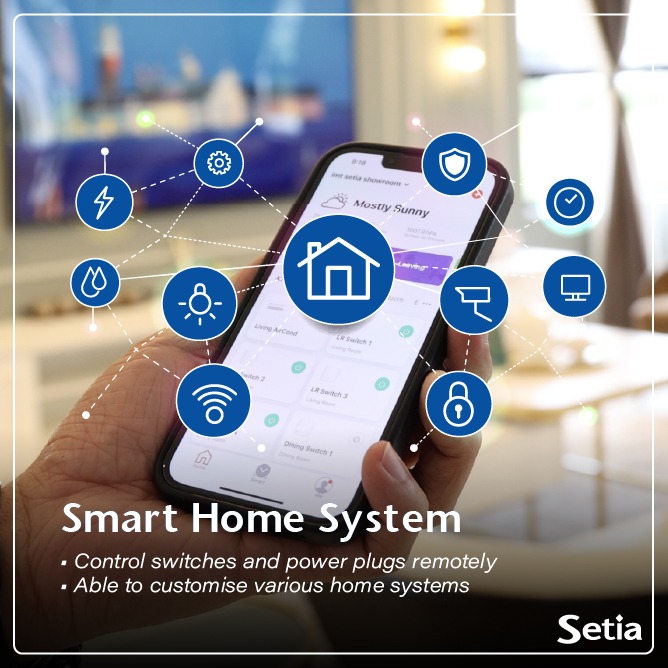 SP Setia Bhd has recently launched its new initiative, Setia i-Home, to incorporate sustainable features in its upcoming landed residential developments. 
According to the developer, this move is an effort to fulfil their commitment towards environmental, social, and governance (ESG) responsibility and achieving Net Zero by 2050.
This announcement is a step towards long-term sustainability, as it recognises developers' crucial role in mitigating environmental impact.
Setia i-Home offers a cutting-edge smart home system. With the convenience of a mobile app, homeowners can effortlessly control multiple switches and power plugs to maximise energy efficiency.
Setia i-Home embraces sustainability, too, by being solar switch ready. Residents can easily install solar panels to reduce their reliance on grid energy and minimise their carbon footprint.
SP Setia has also integrated a green switch that allows residents to effortlessly power down all appliances with a single touch before leaving the house, saving energy and reducing consumption. 
Furthermore, the properties include an electronic vehicle (EV) charging port, and residents can install their own EV charging connector.
"As sustainable living has become more critical, we must embrace new technologies that help us minimise our environmental impact.
"Setia i-Home is our response to this pressing need. It is also part of our commitment to being the leader in creating sustainable communities and enriching lifestyles," chairman of the technical excellence committee and executive vice president Datuk Tan Hon Lim said.