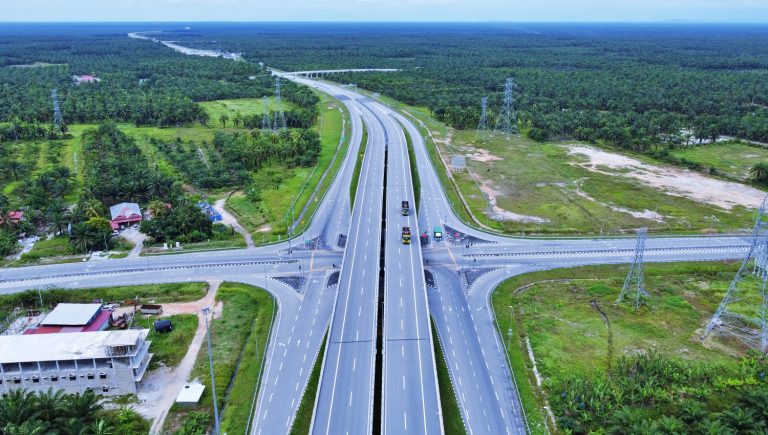 Get ready for a major traffic boost on the West Coast Expressway and Federal Route 5! When fully completed, these roadways, spanning 275.8 km, are expected to see a whopping 300,000 vehicles daily.
Utusan Malaysia reports that this milestone will likely be achieved towards the end of next year or early 2025. But the traffic increase has already begun, with the opening of alignments in Bandar Bukit Raja and other locations in Perak. Traffic flow has already surged by 60% this year alone. 
WCE Chief Executive, Lyndon Alfred Felix, said four new alignments (Sections 1, 2, 6, and 11) covering Banting, the South Klang Valley Expressway (SKVE), Assam Jawa, and Taiping (South) will be opened this year.
Meanwhile, the completion of Section 4, the Federal Highway connection, is at an impressive 99%! This section will be open to the public as soon as the land acquisition around Jalan Kebun for Section 3, connecting to the KESAS Highway in Shah Alam, is finalised.
Next, WCE will prioritise the construction of the final alignment –Section 7 in Tanjung Karang. He added that this section would span 29.5 km and seamlessly connect with Jalan Kuala Selangor – Teluk Intan on Federal Route 5.
Not only does this expressway save you up to an hour of travel time, but it is also specifically designed for commercial vehicles. Say goodbye to hilly terrains and risky areas; the WCE is mostly level and has fewer turns, making it perfect for heavy vehicles.
Residents in and around Shah Alam, Klang, and Kuala Langat can now enjoy a hassle-free journey heading north without having to battle the heavy traffic of Kuala Lumpur or the congestion of Hulu Selangor, Gombak, and Hulu Langat districts.