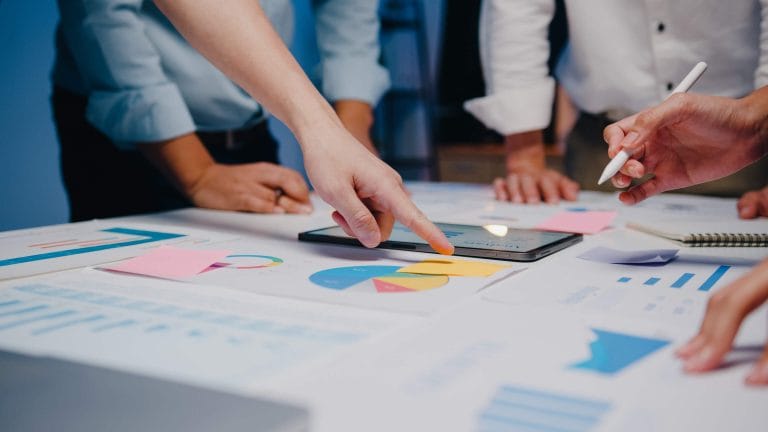 Thanks to AI technology, C&I teams can achieve more with less.
Artificial Intelligence can revolutionise how C&I (Construction & Infrastructure) teams manage their projects, according to Deloitte. With AI, teams can generate more accurate estimates and reduce budgets and timeline deviations by an impressive 10-20%.
Not only that, but engineering hours can also decrease by 10-30%. This efficiency is invaluable in the business world, where every project is driven by time and resources.
Thanks to AI technology, C&I teams can achieve more with less, as they are able to streamline their operations and optimise their workflows. AI is truly a game-changer for any business looking to enhance the precision and effectiveness of its project management strategies.
The insights gained from AI in past projects can be utilised to inform stakeholders during the material procurement process. By analysing the data, the AI can determine which project-specific and sustainable materials are needed in the right quantities while also avoiding non-compliant or unsuitable materials. Not only does this help reduce the risk of costly replacements or rework, but it also ensures that only the best materials are used in each project.
AI tools can also provide valuable insights on shortlisting suitable suppliers and determining the optimal time to buy materials for a project. Thanks to their highly sophisticated algorithms, these tools can analyse past trends, competitive pricing, and potential supply chain difficulties to help you make informed decisions.
Besides, AI is revolutionising the world of project management by using predictive analysis to prevent cost overruns and provide realistic timelines for completion. This goes beyond just managing materials, as it helps reduce financial risks for stakeholders. It allows for more accurate forecasting of expenses and timelines, ultimately leading to a more efficient project.