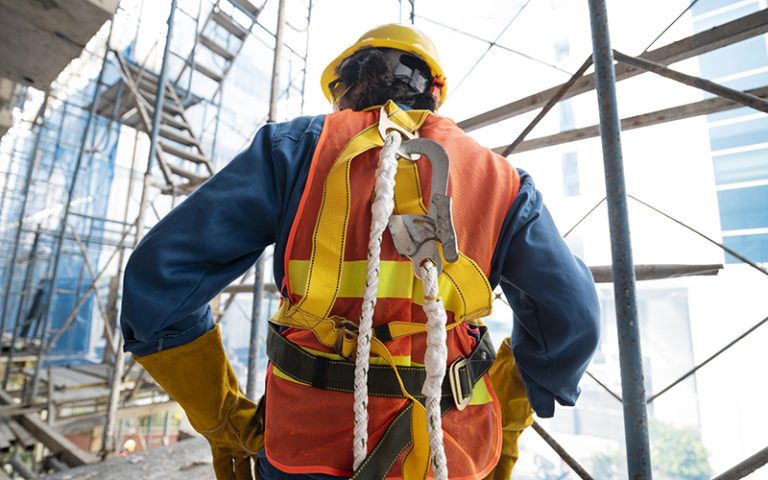 As the construction industry continues to grow, so do concerns over worker safety. With one of the highest fatality rates worldwide, ensuring the well-being of workers on construction sites is a top priority. Thankfully, technology is advancing rapidly, and AI-powered oversight is poised to revolutionise the construction sector by providing constant real-time monitoring and identifying unsafe practices.
By combining the latest in drone surveillance, on-site cameras, sensors, computer vision, and image recognition technology, construction sites can now be monitored more comprehensively. The AI-powered system allows hazards and violations to be quickly identified and flagged for action, ensuring site managers can take the necessary steps to rectify any situation that puts workers at risk.
One of the most impressive applications of AI-powered oversight in construction is the use of robots to operate heavy machinery. Taking human operators out of the equation reduces the risk of accidents caused by human error. Autonomous control systems allow the machines to operate with greater precision, while advanced safety features, such as obstacle detection and avoidance systems, ensure that no harm comes to workers on the ground.
The use of drones is also proving invaluable in the construction industry. Drones can be used to survey sites before work commences, providing a detailed overview of the terrain and identifying potential hazards. They can also be used during construction to monitor progress, identify areas where work needs to be done, and ensure that all workers adhere to safety protocols.
The most significant benefit of AI-powered oversight in construction is the ability to analyse data and identify trends. By mapping potential hazards and analysing behaviour on construction sites, AI can identify problem areas, create alerts, and establish corrective measures to improve safety on site.
The data-driven approach ensures that site managers can make informed decisions about when and where to implement preventative measures, reducing the risk of accidents and injuries.