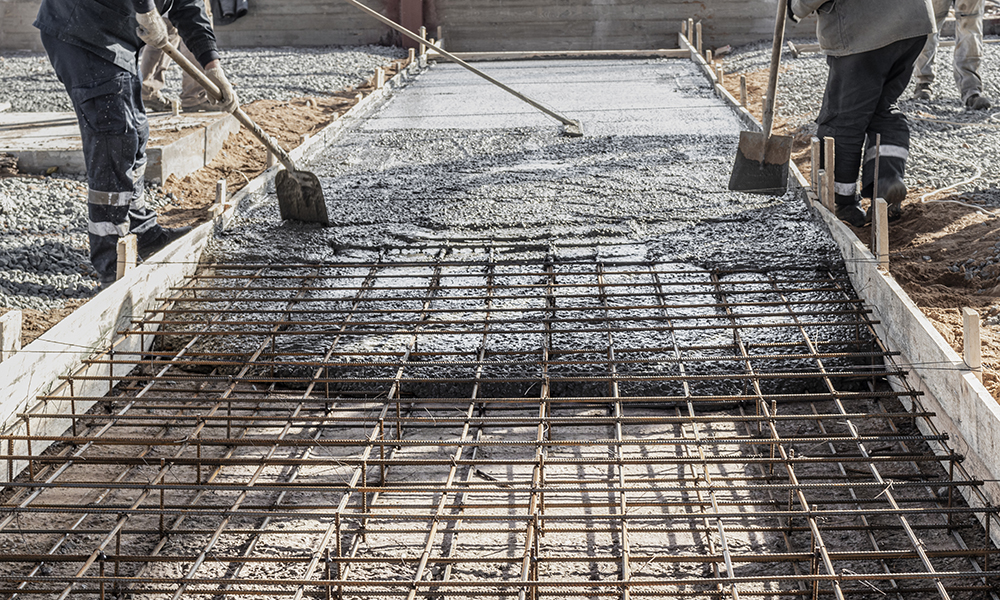 Crete Technologies proudly unveiled its groundbreaking cement-free concrete, a first-of-its-kind innovation in the construction industry, with its debut pour in a commercial building in Seattle. The sustainable alternative to Portland cement produces almost no carbon dioxide in its manufacturing and absorbs CO2 from the air over time.
Portland cement is responsible for around 7% of total CO2 emissions worldwide. If used instead, the new material can help substantially reduce the environmental impact of the construction industry. Each ton of C-Crete binder that replaces Portland cement prevents approximately 1 ton of CO2 emissions. Furthermore, the product utilises a suite of natural minerals and industrial by-products, ensuring an abundant feedstock.
Approximately 60 tons of cement-free concrete were poured into the foundations and shear walls of the Seattle project at 7200 Woodlawn, an adaptive reuse development of a 120-year-old historic brick building that used concrete as part of a seismic retrofit.
The concrete had great flowability, was pumped and achieved a loading strength of over 5,000 pounds per square inch (PSI), greater than the ASTM standard of about 4,000 PSI for most residential, commercial and infrastructure concrete applications. It also meets other key industry standards, shows outstanding durability — such as resistance to freeze-thaw cycles, alkali-silica reactions, and chloride and acid penetrations — and is compatible with conventional concrete admixtures, allowing for easy integration into existing construction practices.
"We are thrilled to introduce our cement-free concrete, a game-changer in sustainable construction," said C-Crete's founder and president, Rouzbeh Savary.
"Our binder is a drop-in replacement for Portland cement that drastically reduces carbon emissions. Given that our product meets industry standards and has cost-parity with conventional concrete, it opens up an entirely new era in construction."
C-Crete used Heidelberg Materials, a worldwide building materials and ready-mix concrete company, to deliver cement-free concrete for this project.