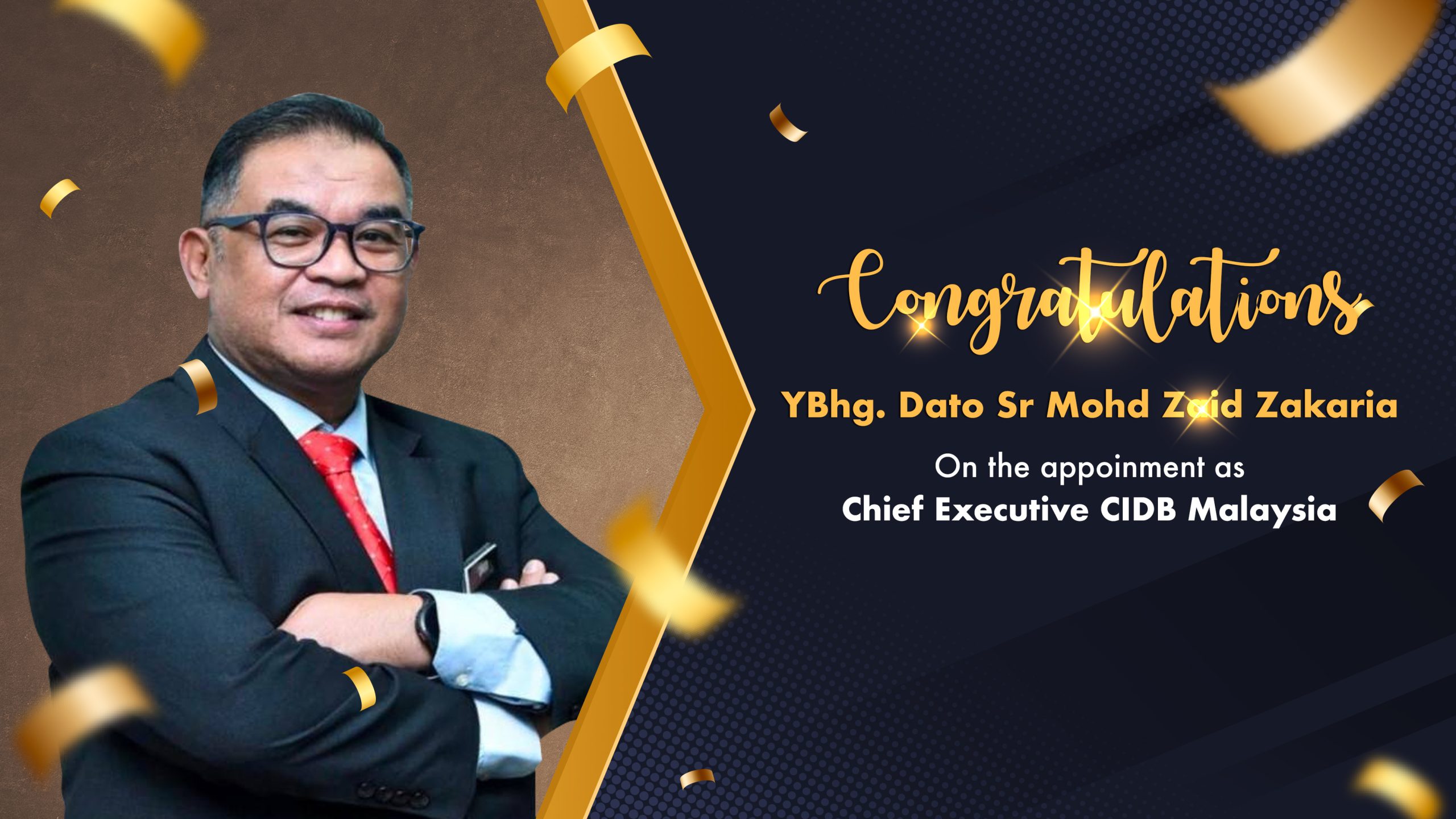 Mohd Zaid Zakaria has been appointed Chief Executive Officer of the Construction Industry Development Board Malaysia (CIDB), effective September 2023. Previously holding the position of Deputy Chief Executive Officer I at CIDB, he has served for 22 years within the organisation, leading the Technology Development Sector, Contractor & Levy Sector, Enforcement Sector, and previously serving as the State Director of CIDB Selangor.
Mohd Zaid has dedicated over 34 years to the government and the construction industry, including a 14-year tenure as a Quantity Surveyor at the Public Works Department. In addition to his role in formulating policies and relevant directions for CIDB in spearheading the nation's construction industry, he has also been actively contributing to professional bodies such as the Malaysian Institute of Quantity Surveyors (MIQS) and The Royal Institution of Surveyors Malaysia (RISM).
He holds a Master of Science in Civil Engineering (Construction and Project Management) from Oklahoma State University, United States, and a Bachelor of Science (Honours) in Quantity Surveying from Liverpool Polytechnic, United Kingdom.
Mohd Zaid's appointment as the CEO follows the retirement of Datuk Ir Ahmad 'Asri, who concluded his contract on August 30, 2023, after serving in the public sector for 38 years.