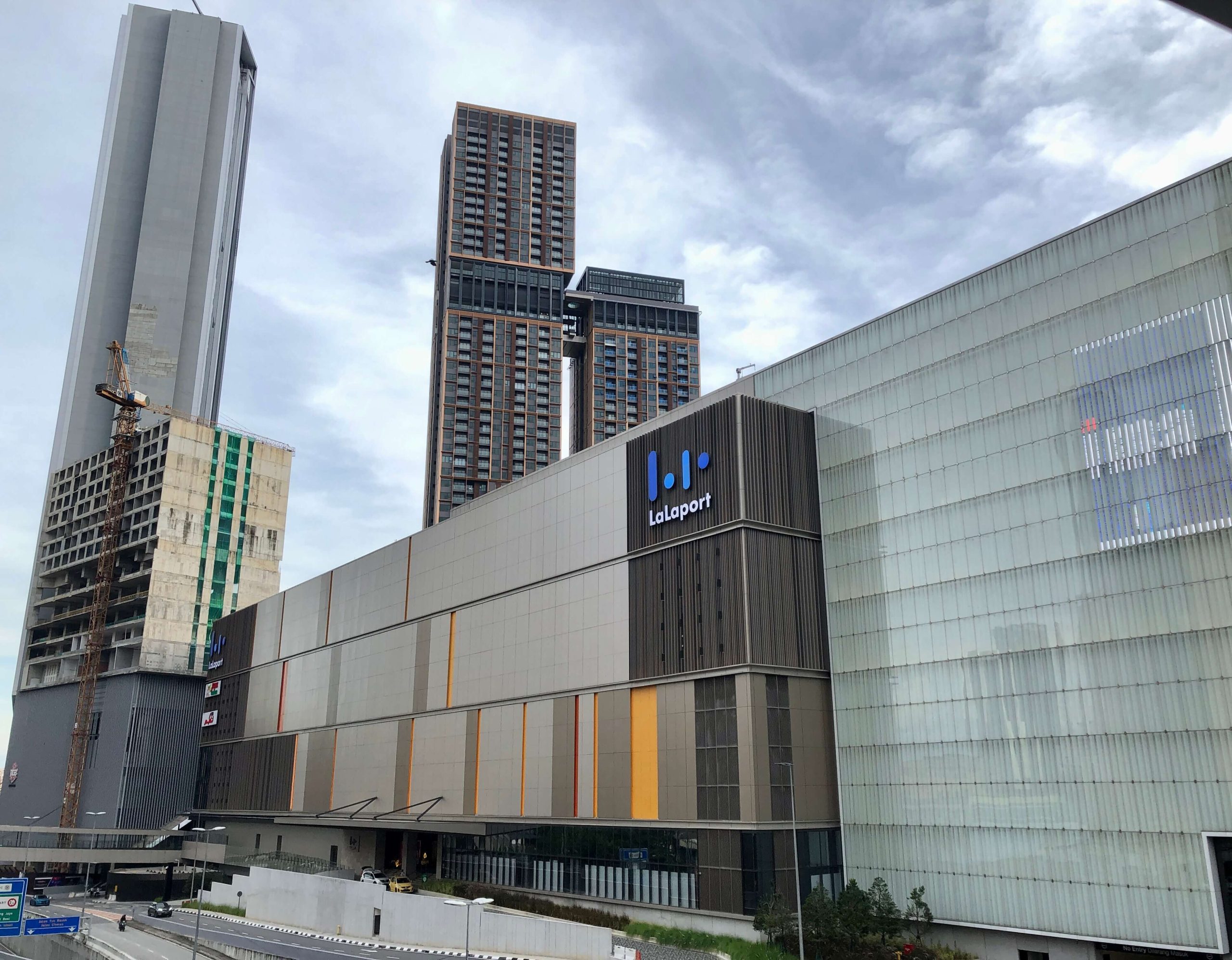 Creating a buzz with every new construction going on, Bukit Bintang Convention Centre (BBCC) is the new heartbeat of Kuala Lumpur, with revolutionary integrated development underway. Nestled at the junction of Jalan Hang Tuah and Jalan Pudu, the BBCC benefits from a strategically advantageous position in the city centre. This prime location ensures seamless connectivity and places it just a short distance away from the numerous enchanting attractions of Kuala Lumpur.
Within the BBCC is the Japanese mall LaLaport – a majestically eye-catching building built on the former Pudu Jail. The old jail that was once a well-known mark of Pudu has been left unused since 1996. In accordance with the historical architecture, the newly-built mall incorporates the main gate and a section of the Pudu Jail's exterior wall. 
LaLaport BBCC was successfully open to the public in January 2022 after being heavily impacted by the COVID-19 lockdowns and other constructional processes. The iconic staircase that lights up all the way to the top stairs is a must-see. The mall itself is a beauty to marvel at, with ample walking space, softly rounded designs and colour coordination. 
The joint project between Mitsui Fudosan Asia and BBCC Development Sdn Bhd, LaLaport BBCC, will be the new attraction centre for Malaysians and tourists, with an open rooftop that holds art exhibitions and other outdoor events. What once was an old and unused building has been splendidly transformed into a modern and simplistic architectural wonder, one sure thing that Malaysia excels at.