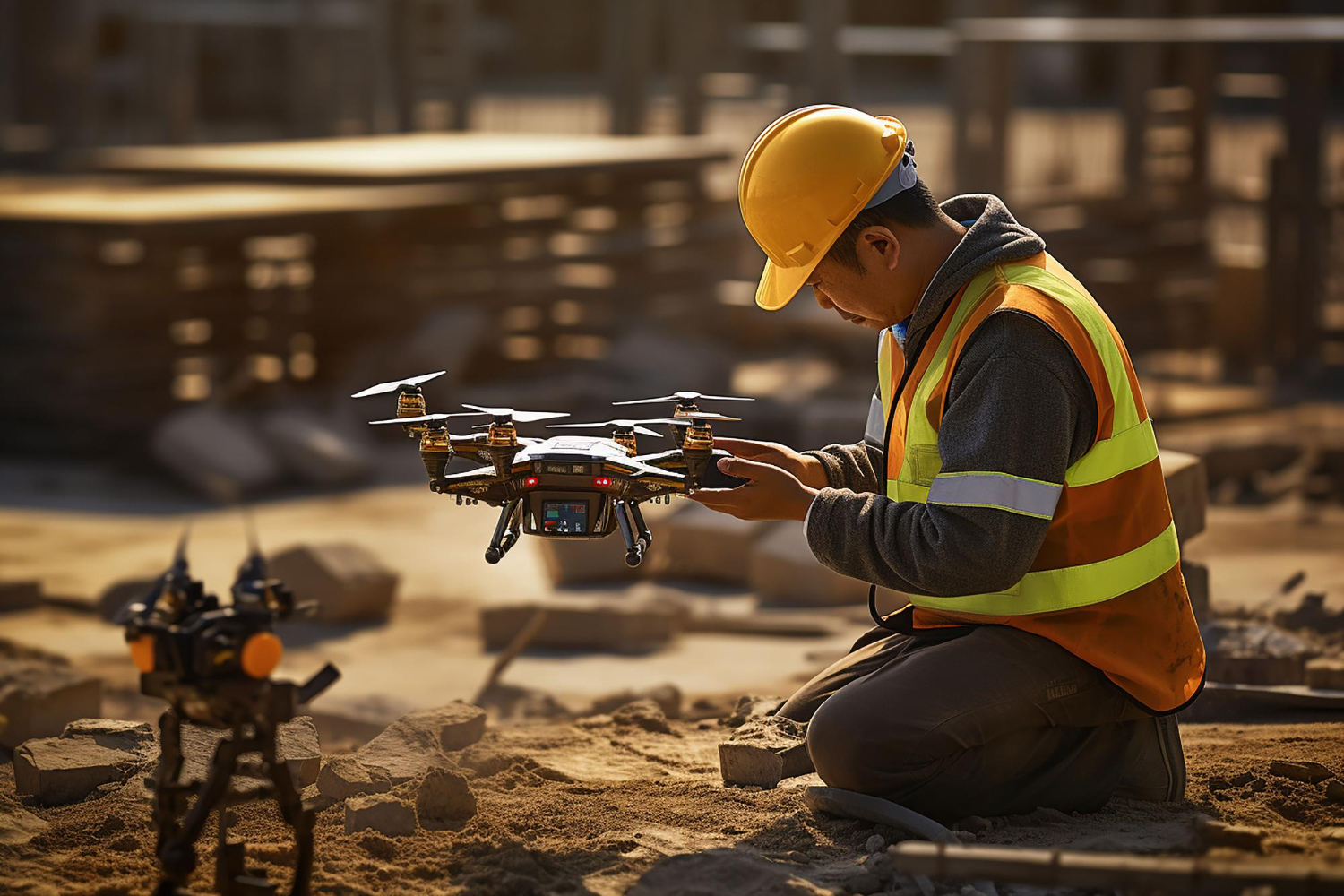 The Why and the What
The Why
Accenture indicated in their article titled, "A business approach for the use of drones in the Engineering & Construction industries", that drones:
Optimise project and maintenance costs
In the current business climate, being able to optimise project costs and maintenance costs is crucial for the viability of a business. A drone allows for tasks to be automated and conducted in parallel with operations. Inspection can now be done while the construction is being undertaken. Various drone platforms now allow for automated drone operations that provide vital information for construction, such as cut and fill parameters, volumetric analysis of stockpiles, comparison against design data and conducting accurate and repeatable topographical surveys.
Health and safety are crucial elements on all construction sites. Drones allow access to dangerous areas (working at height, chemical exposure, heat exposure) previously deemed high risk to personnel and cost-intensive. For example, inspecting a rooftop would utilise scaffolding and harnesses, which take time and effort to set up, whilst a drone could capture a wealth of data in a fraction of the time and cost.  
Enable best decisions to improve quality
The key element in the progression of technology is the ability to provide humans with better information to make better decisions. A bird's eye view of a live construction site allows for accurate decision-making based on real-time information instead of relying on narratives and benchmarks. Another element that drones bring is that data collected can be reviewed for lessons learnt, comparison for benchmarking and general archiving.   
The What
Drones come in many shapes and sizes with varying uses based on the task. The three main types are:
This type of drone can hover in place, thus providing a flight platform to capture images and data. It is the most common type of drone available in the market today. It, however, has a limited range of flight.
Based on the design of aeroplanes, it has extended range surveillance capabilities, covering vast distances such as developing rail projects and townships. A key tool in large-area surveying, the data is critical in topographic mapping and progress monitoring of large areas of construction and development. Its Achilles heel is that it requires a take-off and landing strip, which is only sometimes readily available in all areas.   
Vertical Take Off and Landing (VTOL)
VTOLs offer all the benefits of fixed-wing long-range flights, allowing them to take off like a multi-rotor aircraft. Becoming increasingly commonplace, it allows for take-off and landing vertically in an area as small as 3m x 3m. It is important to note that VTOLs operate more like a fixed wing and cannot operate effectively as a multi-rotor drone.   
Written by: 27Group – Comprises a network of strategic consulting and advisory firms with a shared vision of rebuilding humanity, specialising in various areas of expertise: Advisory, Digital, Capital and Projects.
Part 1: Drones in Construction: What does it mean for the Industry? The Numbers and the Benefits