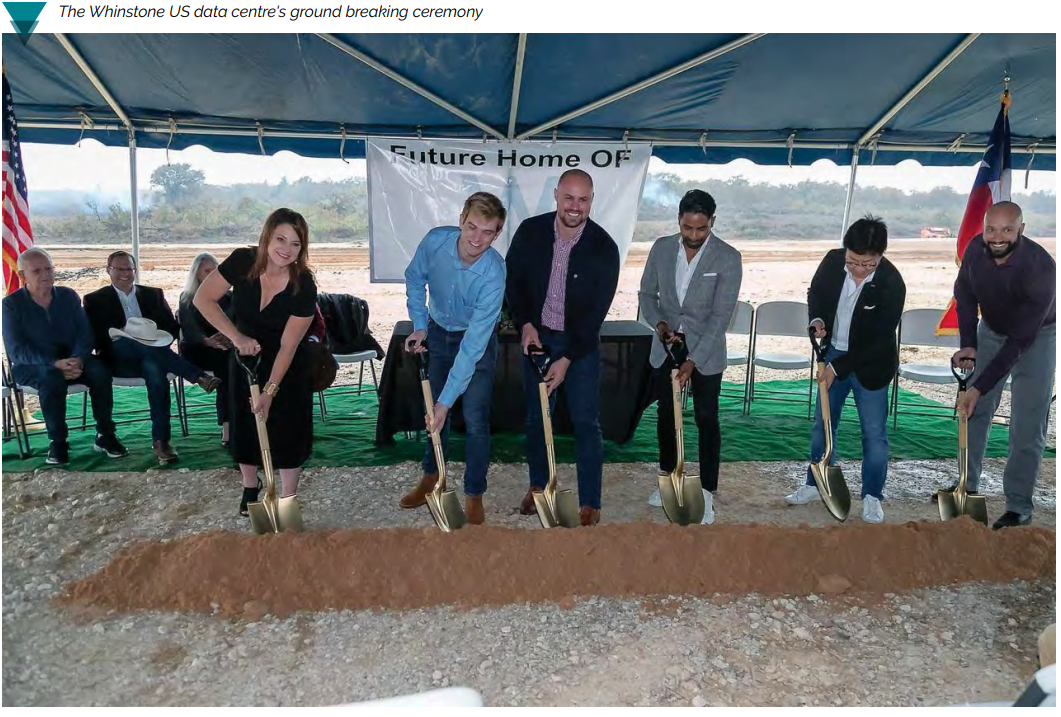 Texas-based data centre developer, Whinstone US, has begun construction on what is said to be the "world's largest bitcoin mine" in Rockdale.
The initial phase will see the construction of a 180,000 square feet data centre facility at the cost of US$150 million, which will involve about 75 workers. Three additional phases are expected to expand the site to a million square feet with 200 jobs on the offer. Its first phase may use 300 megawatts of power, leading up to 1,000 megawatts late this year.
This is just the beginning, declared Dr John M. Weed, president of the Rockdale Municipal Development District Board, at the ground-breaking ceremony. "We are going to see more and more development."
Whinstone US already owns a bitcoin mine in Louisiana and has been building in the Netherlands and Sweden. The Rockdale project is in partnership with GMO Internet, Japan's version of GoDaddy. GMO Internet also runs other companies, including online advertising and media, internet financial services, mobile entertainment and cryptocurrency.
Source: www.finance.yahoo.com