Kenoteq, a Scottish startup, has recently launched K-Briq, a sustainable, unfired building brick that is 90% comprised of construction waste. The brainchild of Gabriela Medero, an engineering professor at Heriot-Watt University, Edinburgh, the K-Briq generates less than one-tenth of the manufacturing carbon emissions compared to a typical brick.
The K-Briq was the result on a 10-year research and development effort by Medero, who was fuelled by a passion to reduce the construction industry's environmental impact. Madero, who is also the co-founder of Kenoteq, noted that the amount of waste produced by modern construction techniques is not sustainable long-term. "I spent years researching building materials and am concerned that the industry exploit raw materials without considering that they are amongst the largest contributors to carbon emissions," she said.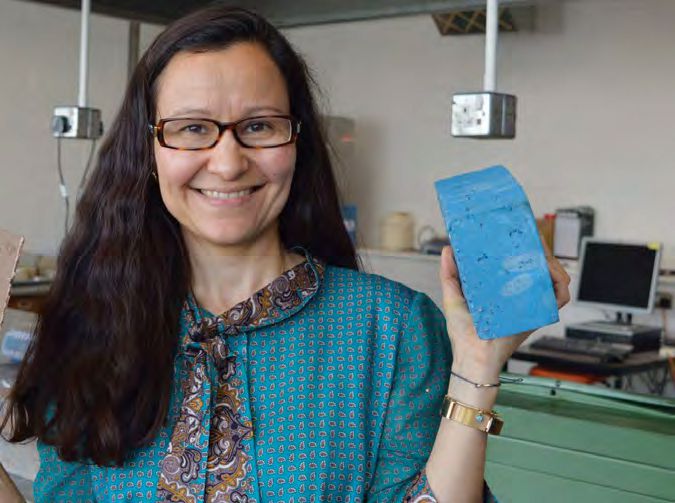 Kenoteq was founded to put the bricks into commercial production with the added advantage of saving energy in the manufacturing process and cutting emissions by producing the bricks locally. Currently, up to 85 per cent of bricks used in Scotland are imported from England or Europe, which is not sustainable in the long run. Kenoteq is producing its bricks on-site at Hamilton's Waste and Recycling in Edinburgh, thus minimising the logistics aspect in the process.
The K-Briq looks, weighs and behaves like a clay brick, yet offers better insulation properties. It can also be produced in any colour. The K-Briq modules will be utilised in the building of Serpentine Pavilion, which was designed by Counterspace, a South African architecture studio. "We are proud to be scaling it up to meet both the needs of the construction industry and to support the sustainability targets of both the Scottish and UK governments," said Medero. It is indeed a significant achievement, considering that many researchers have tried to make the brick production more environmentally-friendly in recent years, yet the attempts rarely result in mass production.