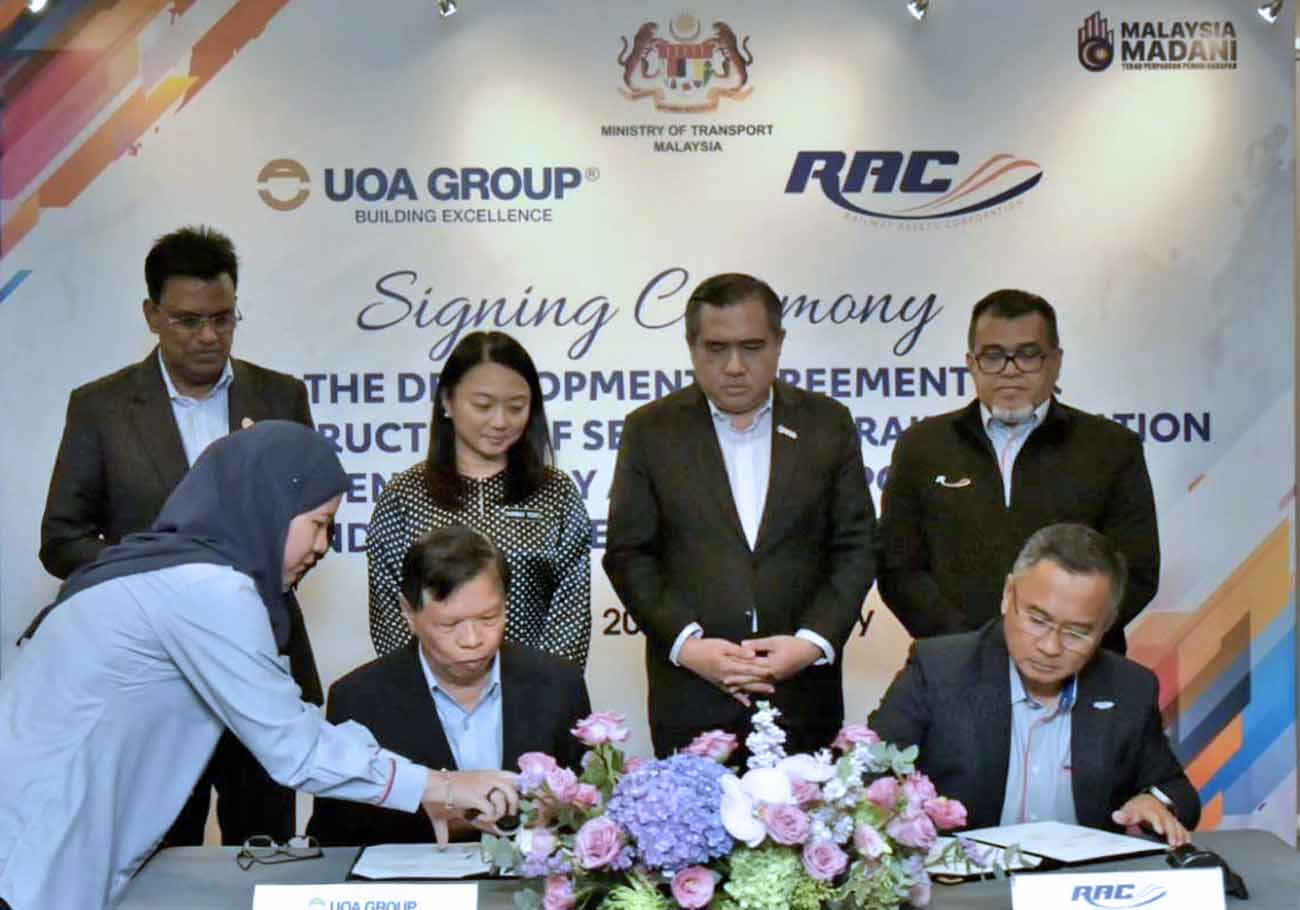 The upcoming construction of the Segambut 2 Railway Station, located in proximity to United Point Residence, is poised to serve as a dynamic catalyst for the area's comprehensive development, transforming Segambut into a vibrant high-density locale.
Beyond its transformative impact on the landscape, the collaboration between Railway Assets Corporation (RAC) and IDP Industrial Development Sdn Bhd anticipates a multifaceted array of benefits from the station's creation, slated for completion by November 2025. Foremost among these advantages is the potential relief it could bring to the persisting road traffic congestion issues, fostering smoother commuting experiences for the residents.
Notably, the construction of the station is envisaged to significantly bolster the aspiration of homeownership among individuals desiring to reside or work in proximity to the heart of the city. This strategic infrastructure project is poised to not only alleviate urban mobility challenges but also play a pivotal role in enhancing urban living, thereby aligning with the broader urban development objectives of the region.
As the Segambut 2 Railway Station emerges on the horizon, its impact is set to reverberate through improved connectivity, decongested roadways, and elevated accessibility for the surrounding communities. Moreover, this undertaking holds the potential to transform the real estate landscape, ushering in a wave of new opportunities and experiences for individuals seeking a seamless blend of modern living and convenient city access.
IDP Industrial has taken on the developer role for the upcoming railway station project, while RAC, a government-owned corporation, has allocated the land site for this ambitious initiative.
Both entities officially solidified their collaboration recently by entering into a development agreement to establish the Segambut 2 Railway Station within the capital city. The signing ceremony was marked by the presence of key representatives, with Azhar Ahmad, the CEO of RAC, and Kong Pak Lim, the Director of IDP Industrial, formally sealing the pact.
The event was also graced by Transport Minister Anthony Loke, Youth and Sports Minister, as well as Segambut Member of Parliament Hannah Yeoh and Deputy Transport Minister Datuk Hasbi Habibollah.