As the risks Covid-19 pose continue to evolve, renowned real estate & investment group Lendlease, is embracing flexibility in reshaping the future of work while building on the lessons and practises executed during the crisis on The Exchange TRX project.
Lendlease is a global real estate and investment firm focusing on transforming cities and building strong, connected communities. They are headquartered in Sydney and have offices in Europe, the Americas, and Asia.
The Exchange TRX is Lendlease's largest integrated development in Asia, which is set to open in phases between 2021 and 2025. When completed, it will consist of six buildings of apartments, offices, and a hotel, with 3,800 residential units and a workforce of 45,000.
Many will flock to The Exchange TRX because it is also intentionally built as an unrivalled shopping destination with over 500 experience stores to energise the entire district. Its 1.3 million square feet of next-generation retail space will contain a 10-acre rooftop park, likely to be a world first.
The onslaught of the Covid-19 pandemic has undoubtedly brought about unprecedented business challenges to this ambitious project. "The two Full Movement Control Orders imposed by the Malaysian government as part of their mitigation efforts resulted in full shutdown of our project site at The Exchange TRX from 17 Mar to 29 May 2020 and 2 June to 18 July 2021," said Stuart Mendel, Managing Director of Lendlease Corporation, in his presentation at ICW 2021's Navigating Work, Workforce, Worksite forum.
The project had about 3,000 construction workers and 300 management staff. "Stopping a project of that scale is akin to trying to turn a large ship when you are mid-stream. It's not an easy thing to do," he lamented.
He admitted that the past two years had been a roller coaster ride, but things are looking up as the project is approaching pre-pandemic productivity levels. "The determining factors in our decision to return to work were mainly considerations of life and health, as well as the anticipation and mitigation of risks," he said. Ultimately, the group's goal is to ensure that their workforce feels safe and secure so that together, they can navigate the complexities of the new normal.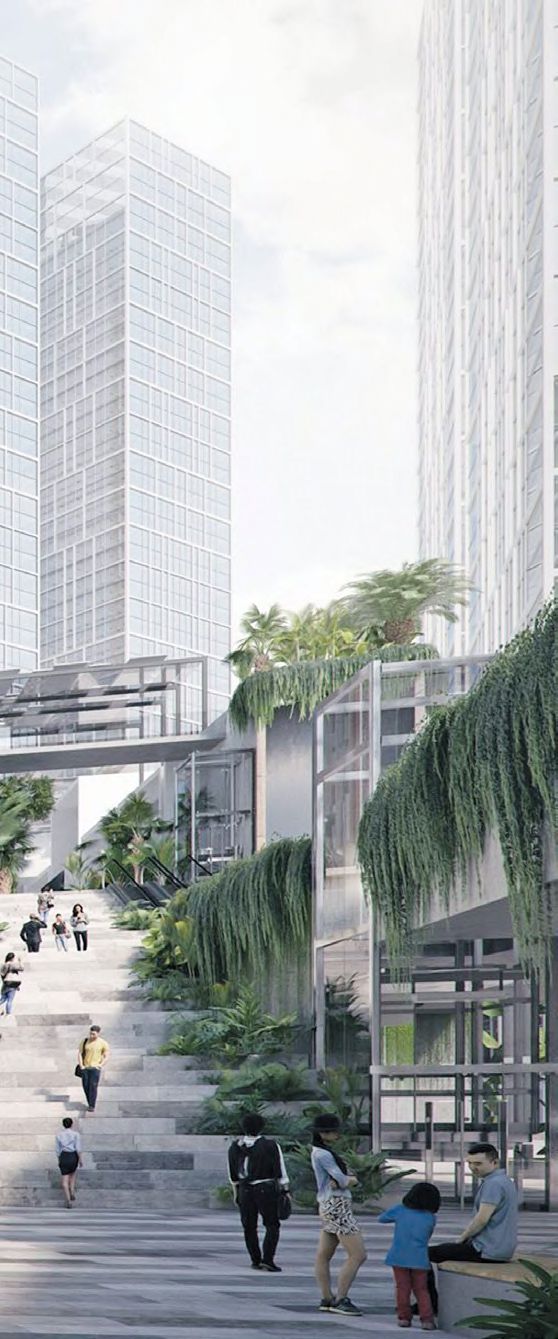 Return to Work Plan
There are four pillars in Lendlease's Return to Work Plan:
Plan – Develop a work plan to address key areas of concern and appropriate controls. Throughout the temporary site closures, the team was kept busy inspecting all areas for physical changes and safety deficiencies since the shutdown. Planning and preparation work was also critical. A lot of effort was spent understanding the latest government advice, interpreting the advice, developing responses and requirements to that advice, and implementing it all.
Action – A Covid-19 ready health and safety action plan for recommencing works. A dedicated emergency response team was established to ensure all Lendlease employees and contractors understand how to operate under the new norm and fully comply with the government SOPs. Stringent onsite health and safety protocols were also established, including health declaration of workers before arriving at the worksite, phased approach to entry and break times, thermal scanners at entrances, hygiene and PPE requirements, onsite medical support and supervision over the site and workers' welfare. Their site personnel management plan includes a system to track the health status of workers, regular swab tets, manage workers' movements and regular training on safety and hygiene practices. RELA personnel are also onsite as an additional resource to monitor site personnel. The dedicated site workers accommodation is designed to reduce the mixing of workers, and dedicated transport is provided to ferry workers from the accommodation to the worksites.
Training – Ensure adequate training before recommencement and ongoing on-the-job training to reinforce safety protocols. The training pillar includes compulsory health and safety reinductions for all site personnel before recommencing work, including a re-sit of Lendlease Safety Passport Training, enhanced Covid-19 training, and ongoing training at the worksite to reinforce full requirements and expectations of the return to work process, among others.
Health – Ensure worker health and safety amid the ongoing pandemic. The health pillar includes regular health screenings, vaccination for all personnel, cleaning and disinfecting protocols, and hygiene facilities such as enhanced air quality via air purifiers and maintaining the air-conditioning units as per DOSH's guidelines.
"To date, about 90% of our workforce are fully vaccinated. It is a challenge to reach 100% due to the turnover rate of workers," Mendel commented.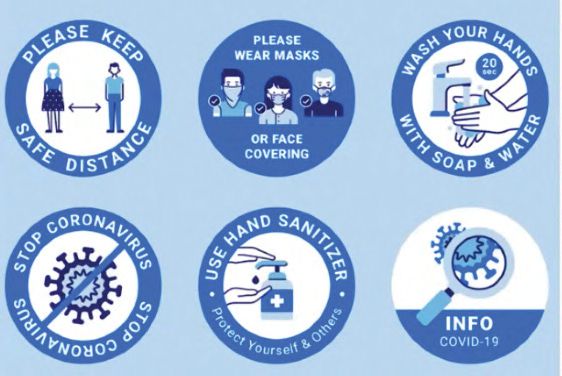 Technology & Innovation
According to Mendel, Lendlease integrates digital technology and processes through every aspect of project delivery, from design and construction to commissioning and operation, to ensure their construction sites achieve higher productivity and quality with safety always at its core.
The group implemented digital solutions that increase efficiency, coordination and productivity, such as the Biometric Authentication System (BAS-EPSS) by Intercorp Solutions that helps track the manpower timeline, personnel onsite and monitor the hours worked (Fatigue Management) with a focus on plant/ machinery operations. The Permit to Work system by Novade takes the hassle out of managing work permits for inspection and enables immediate corrective action. The Delivery Management System by Voyage Control allows efficiency in scheduling deliveries and managing traffic onsite to reduce the risk of congestion.
Lendlease also employs sophisticated surveillance and AI technology for construction planning and execution safety and precision.
The cherry on top is the TRX Live Construction Dashboard by Inventrix, which provides an integrated screen display for the biometric authentication system, manpower timeline, drone images, live CCTV footage, EHS performance indicator and planning tracker.
The CCTV Surveillance system by HIKVISION underpins site supervision and safety through frame-by-frame evidence. "The CCTV footage from more than 60 CCTV cameras is a fantastic resource to run meetings and do deep dives on issues and challenges to understand what happened rather than relying on peoples' memories and their interpretations of what happened," enthused Mendel.
The Drone System is vital for project reviews, identifying issues and site planning. Combined with the live cameras, drone footage is a valuable planning tool for identifying risks and mitigation measures. "Combining drone footage with BIM images for upcoming works has enabled the site team to avoid clashes and reduce safety risks," Mendel said.
With 14 tower cranes on the project, the Tower Crane AI by Asunder is a lifesaver as it enables the supervision of the tower crane lifting. The AI system's capabilities in machine learning and identification of the frequency of lifts are invaluable for safety and production purposes.
There is also preemptive software consisting of real-time monitoring and notification systems to trigger warning alerts for quick remedial action. The Tower Crane AntiCollision software gives the crane operators real-time monitoring and collision warning. Also invaluable in emergencies are the Nurse Call System, Smoke and CO2 Detector System by iAlert, which launches a trigger warning via Telegram to allow immediate evacuation.
Employee Wellbeing
A firm believer that their workforce deserves to thrive, Lendlease has established a health and wellbeing framework that takes a holistic approach to care for their people.
The extensive programmes include mental health training and apps, professional counselling services for workers and their dependents, mental wellness claims, wellbeing leave, among others.
As a bonus, a 20ft Connecting Families Cabin is specially designed and installed at The Exchange TRX project site. It provides comfortable seating and high-speed internet connectivity to enable workers to connect with their families during their free time.
"Everything I've shared here is replicable, but it requires a huge commitment, determination and resilience from the team to use the tools and improve upon them as the pandemic continues to evolve," Mendel concluded.