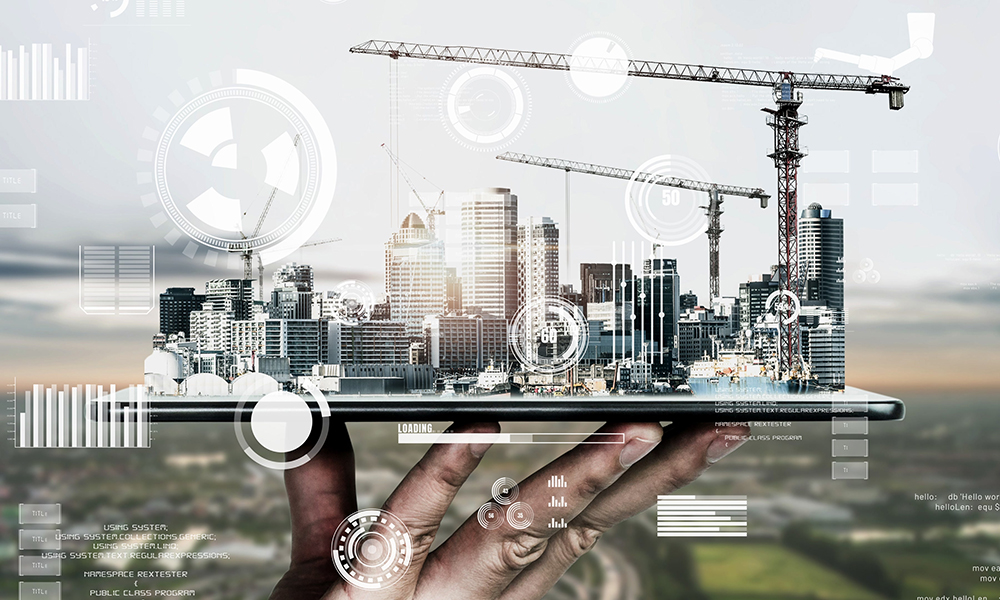 The construction industry is renowned for its scale and productivity as the demand for buildings worldwide continues to grow.
But one factor overlooked is the application of digital technology and the urgency with which the sector has to transform.
Cost is one factor. Two of the principal costs in construction are labour and materials. The application of technology in the form of robotics offers options for hiring labour forces, especially if robots can work 24/7 with no break on repetitive tasks. Savings in materials arise through digital design methods like BIM, and the trend is towards offsite prefabrication to eliminate waste that on-site methods would have generated. If companies follow ISO 19650 or equivalent,  the construction process is delivered seamlessly as the digital models already predict clash detection between services and building structure avoiding costly rework.  Digital solutions can also offer safe ways of checking on-site using drones and AR/VR simulations so that humans are not exposed to dangerous site conditions.
Lastly, digital technologies help designers and contractors pick sustainable options in construction.  Data on green materials and zero carbon methods are rapidly increasing on the market, driven by ESG and green investor demand.
Digital methods and tools are on the horizon for the construction industry and those slow to adopt will find themselves at a competitive disadvantage.  But we must remind ourselves of the ultimate goal, people come first and digital is a means, not an end.
Written by: Dr Thomas Tang, CEO of PJ Sustainability Consulting Limited, is a professional advisor to corporates on sustainability, climate resilience, urban design and social innovation. He is a UN Scholar, an adjunct professor and an author.